Expansion Joint Fabrication Made Easy…. Metal Bellows Options
Triad Bellows Design and Mfg. supplies metal bellows to expansion joint fabricators.  In addition we offer assistance with welding techniques, cost saving possibilities and time saving options.  Bellows features such as banded necks, resistance welded necks and expanded to size necks insures the success of your welders and a pressure tight expansion joint. Triad also furnishes expanded to size flow liners, shroud cover kits, and vanstone stub ends. Browse the different bellows options for fabricators below.
Banded Necks
Reinforcing neck bands can be provided on the inside or outside of the bellows tangent. The band is used as a welding aid as well as reinforcement. The neck band functions as a heat sink for thin bellows materials and dramatically speeds up the welding process.
Resistance Welded Necks
Resistance welding, also known as roll seam welding, is a process of overlapping machine spot welds. Triad Bellows offers this process on multi-ply bellows to join all of the plies together at the end of the necks thus making welding almost fool proof for the customer. Resistance welding can be done with or without a reinforcing band depending on the bellows ply thickness.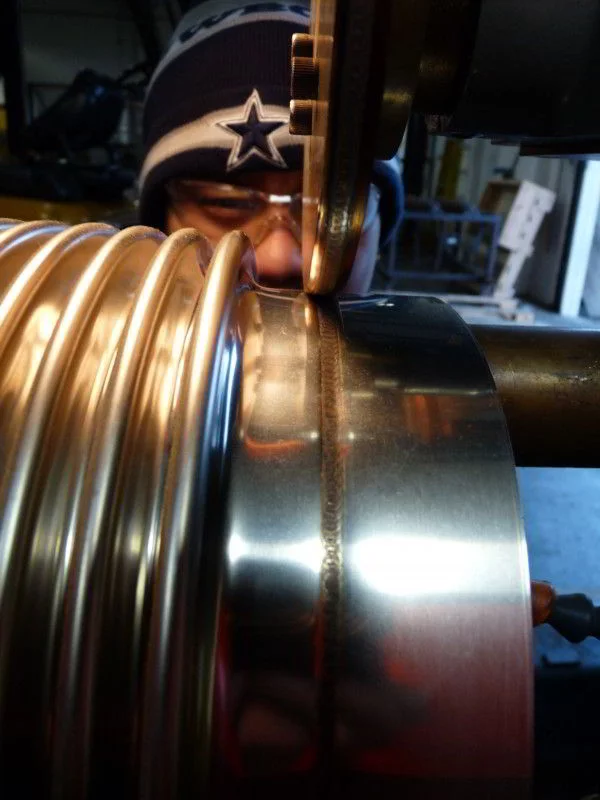 Expanded Necks
Triad offers precision neck expansion on all of our single ply and multi-ply bellows. As experienced fabricators know, a better fit means easier and faster welding. When the neck fits tightly to the flange or pipe it is being welded to, the chances for leaks are greatly reduced.
Fitted Flow Liners
Flow liners can be ordered with the bellows and expanded to fit into the bellows neck. This method utilizes the flow liner as a weld band / welding aid. Fitted flow liners are a time saver because the bellows attachment and the liner attachment are done as one weld.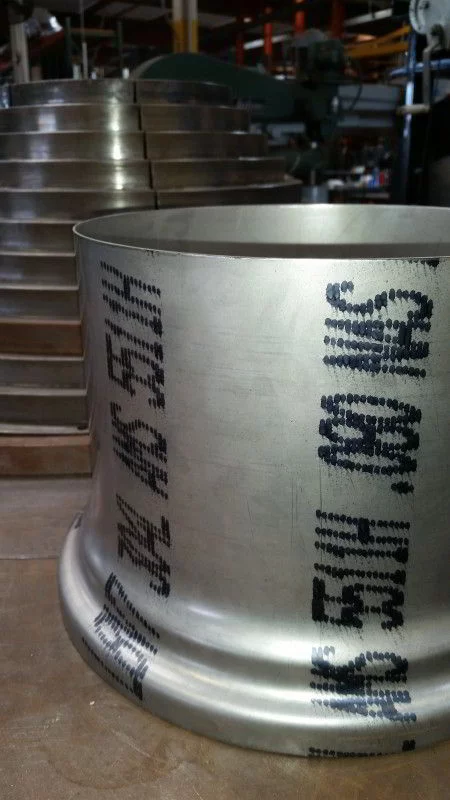 Weld-In Flow Liners
Weld in liners are designed to weld to the flange or pipe after the bellows attachment weld is made. Each flow liner is precision expanded for a tight fit thus reducing the weld time. Triad Bellows offers single step expansion for standard clearance and double step expansion for larger clearances needed for lateral offset.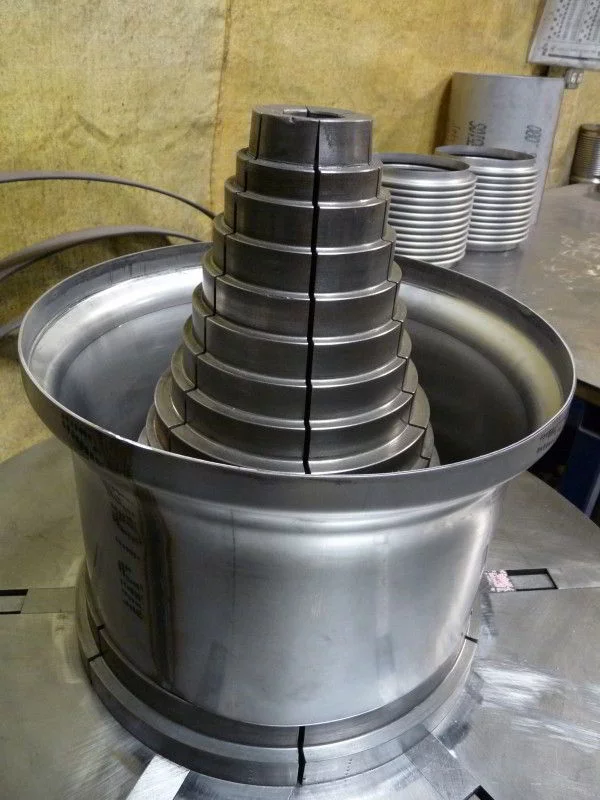 Fitted Vanstone Stub Ends
Vanstone stub ends are an economical way to make flanges floating, allowing them to rotate for precise bolt hole alignment. Triad Bellows manufactures vanstones in a variety of alloys and thicknesses, and like liners they can be expanded to fit the bellows neck. Just remove the vanstone from the bellows, add the flange and re-install to weld. Vanstone stub ends are available in both single flare and our unique double flare design.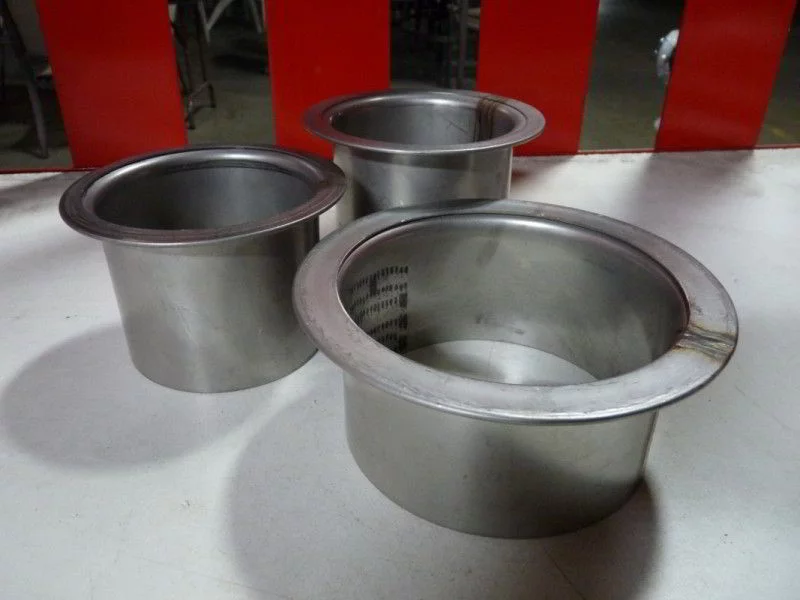 Integral Vanstones With Floating Flanges
The unique double flare integral vanstone eliminates welding, thus eliminating the heat affected zone most prone to failure. Integral vanstones are widely used in engine exhaust applications. This sophisticated method of floating a flange offers many advantages over conventional stub ends. Most notable are the cost savings and reliability.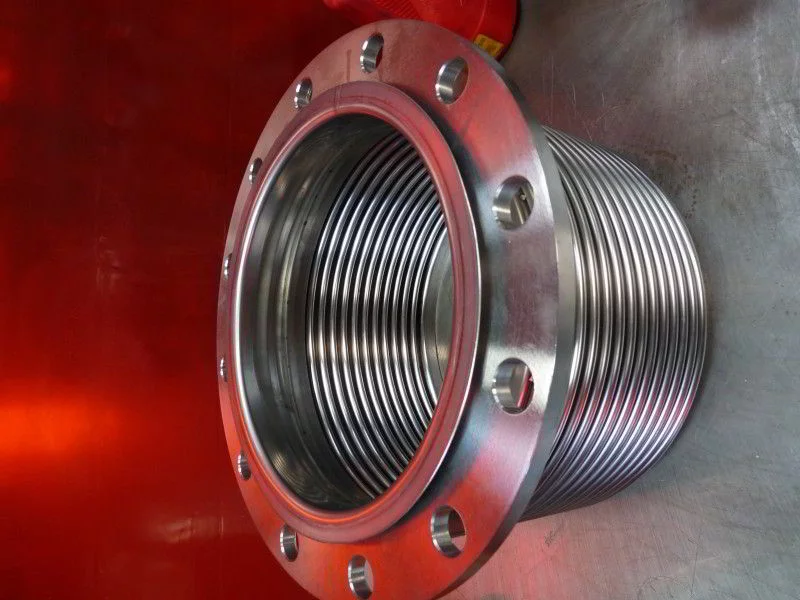 Rolled and welded cylinders
Rolled and welded cylinders manufactured by Triad Bellows are used in the fabrication of expansion joints. Often used as spacers to increase the expansion joint length, rolled cylinders usually cost less and are lighter than pipe. Rolled cylinders can be furnished in any length, thickness or alloy and are made exactly to size. Automated seam welders are used to produce full penetration welds on all of our rolled cylinder products.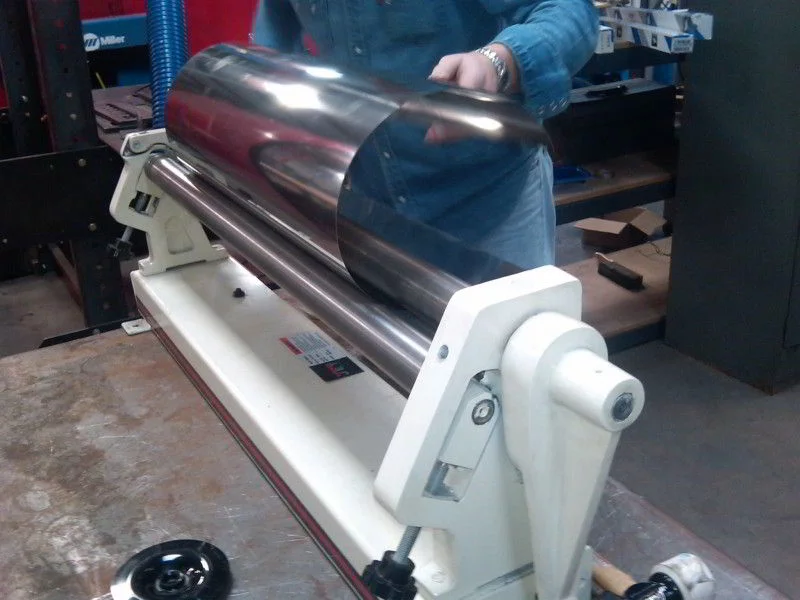 Drop-In Flow Liners
Drop-in flow liners (aka top-hat liners) can be used for both metal and rubber expansion joints. The flange centering expansion keeps the liner centered while providing smooth flow for the media. Drop-in flow liners are available in both single flare and double flare construction.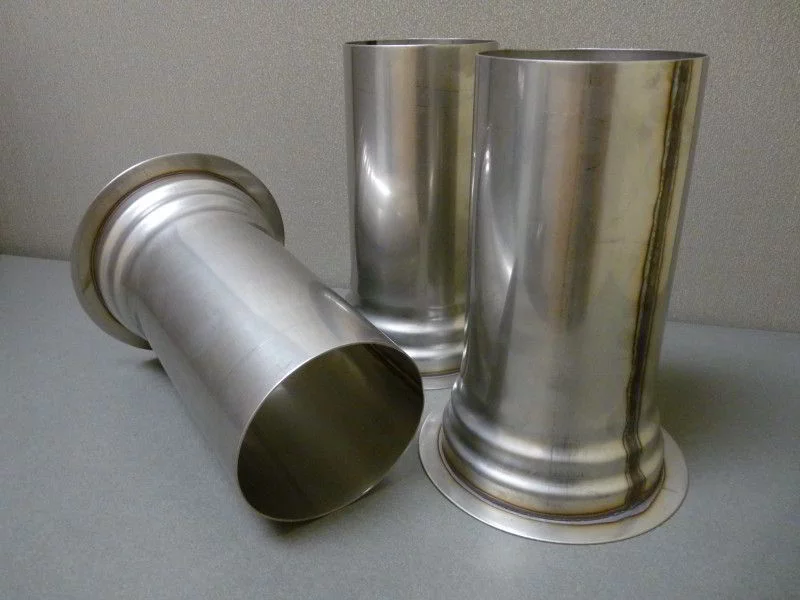 Triad Bump Snubber Con
The Triad Bump has 2 main functions; the main one is to change the natural frequency of the bellows, reducing the resonant vibration. The shorter convolution is only half the size of a standard convolution making it much more rigid. The other benefit is to provide bolt hole clearance when needed. This method does not require any additional pipes or welding making it a cost effective alternative.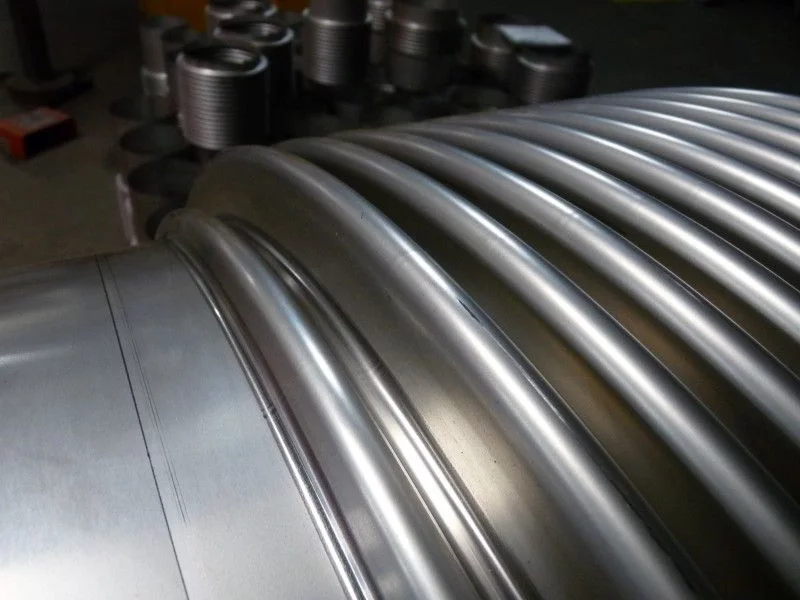 Shroud Kits
Triad Bellows custom designs protective bellows covers complete with mounting hardware. Shroud kits are available to fit both flanged and weld end expansion joints. As with all triad products, they can be made in a variety of metals and alloys.